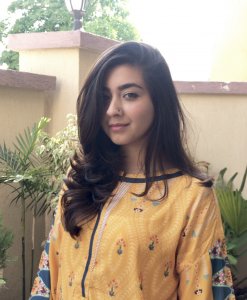 Nimra has done her undergraduate in Social Sciences, majoring in International Relations. She is currently working with Programme Management and Implementation Unit (PMIU) of the School Education Department, Punjab.
Previously, Nimra has been involved in development programmes advocating for accessible and quality education for all. During her professional career, she has been leading regional campaigns across Pakistan, and has also designed and executed multiple monitoring and evaluation strategies. Determined to bring social change, she believes in data-backed research and community-led initiatives.
During her free time, Nimra likes to binge watch tv shows or read a good book. She enjoys good food and has a great appreciation for a perfectly brewed cup of tea.