By Dr. Ayesha Zaman & Dr. Fatima Zaman
---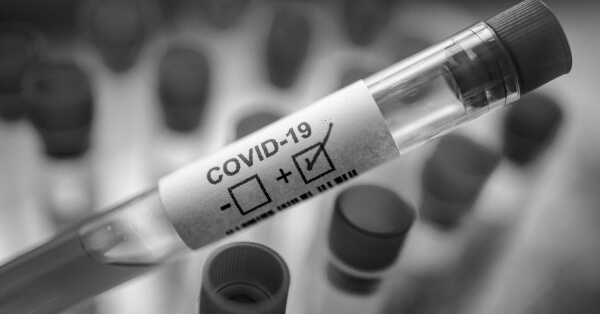 Pakistan needs to scale up rapid testing for coronavirus NOW!
With only a handful of laboratories capable of performing the sophisticated test for coronavirus and up to 48 hours reporting time, Pakistan needs to complement the lockdowns with a massive testing drive. One of the government officials in GB expressed frustration over the limited capacity of only 15 PCR tests per day for the whole province. He said, "We are waiting for our turn for the PCR test. The last results we got were ten days back". Situation is not very different in Punjab too, though more labs are equipped to carry the PCR for coronavirus. One of the doctors caring for coronavirus in Rawalpindi said, "We need more and rapid tests (for coronavirus)". Though lockdowns and social distancing efforts are crucial to controlling the disease spread, it is also necessary that the Pakistan Government exerts equal efforts to increase the testing too. Probably with as much enthusiasm and efforts, if not more, as what we are witnessing with the lockdowns.
As the threat of community spread of coronavirus in Pakistan in imminent, limited testing and delayed results can prove catastrophic like we see happening now in the United States. On the other hand, South Korea and China were able to do much better because of their efficient testing along with other measures. The need of the hour is a quick, easy and cheap test. While scientists all over the world are designing and testing a variety of COVID-19 diagnostics, one such test is already in the market. The rapid antibody testing for coronavirus is a test that can detect the antibody against COVID-19 in as soon as 15 minutes. This test can serve as a complementary tool for the already scarce PCR testing in the country. (Li et al., 2020). Partners In Health, a Harvard related organization that has successfully dealt with Ebola, also suggests using rapid antibody testing for COVID-19 in under-resourced settings.
Rapid Antibody testing for COVID-19 has the following potential benefits:
Quick: The Ab RDTs gives the result as soon as 15 mins
Ease of administering: It is as easy to read and administer as a urine pregnancy test
Light on the pocket: Though the government must provide it for free. It costs no more than 10 $/ test.
Point of care: The test reaches the patient. It can be performed at the bedside, in the field with minimal training.
Massive screening: Extensive screening with this test will enable us to know who has the disease, whether the person shows a sign of illness, or is asymptomatic.
This, in turn, will allow us to decide better who needs to be isolated and who can go back to work. In the long run, we might not need to lock down the entire country because we will have a test that can reach everywhere and inform us without a reporting delay who is infected and who is not. And only those found positive can be isolated with care.
We strongly believe that the lockdown can only prove beneficial in the long run if ambitious, massive community-wide testing for coronavirus is administered. For this, the rapid Ab test is a readily available tool and should be taken into consideration.
References:
Li, Z., Yi, Y., Luo, X., Xiong, N., Liu, Y., Li, S., Sun, R., Wang, Y., Hu, B., Chen, W., Zhang, Y., Wang, J., Huang, B., Lin, Y., Yang, J., Cai, W., Wang, X., Cheng, J., Chen, Z., … Ye, F. (2020). Development and Clinical Application of A Rapid IgM-IgG Combined Antibody Test for SARS-CoV-2 Infection Diagnosis. Journal of Medical Virology. https://doi.org/10.1002/jmv.25727
PIH_Guide_COVID_Part_I_Testing_Tracing_Community_Managment_3_21.pdf. (n.d.). Retrieved 27 March 2020, from https://www.pih.org/sites/default/files/2020-03/PIH_Guide_COVID_Part_I_Testing_Tracing_Community_Managment_3_21.pdf
Dr. Ayesha Zaman (MBBS) is a Co-founder of Zaman Welfare Foundation. She is a Master candidate at Global Health Delivery, Harvard Medical School.
Dr. Fatima Zaman is an MBBS doctor, studying immunology at Harvard Medical School.