By Manahal Zameer
---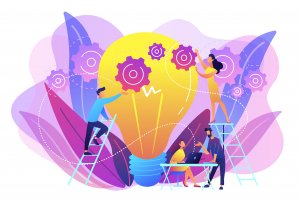 In his first speech to the nation, Prime Minister Imran Khan endorsed the idea of improving the business climate in Pakistan. Under this scheme, there have been numerous reforms in the federal and the provincial government to simplify procedures, bring regulatory changes and improve technology. As a result Pakistan was able to climb 39 positions in EODB in the last two years. SECP recorded a 70% surge in registration of new businesses and an increase of 41% as compared to the last year. 
The reforms made under the EODB recognized that in 2020, registration of companies in one day only with SECP & FBR, real time data transfer and end to end integration has been ensured. The number of days required to get a construction permit have been reduced considerably in Lahore and Karachi. Similarly, commercial property can now be registered in 22 days in Lahore as compared to 25 days before. Moreover, with regards to obtaining commercial electricity connection, it can now be obtained in 73 days in Lahore as compared to 117 days before. One of the biggest reforms that cannot go unnoticed is the online payment of taxes which has substantially reduced the time for paying taxes. 
The above mentioned reforms were successful in facilitating people in doing business. Through the technological revolution, the shift to an online system made a huge cut down on bureaucratic hurdles. Citizens found it more convenient to have an online one stop shop where they could get access to processes that were otherwise long and cumbersome. One of the main set-backs of our bureaucracy is Red Tape, which was considerably reduced though the introduction of online portals. These portals not only saved time but also provided transparency and accountability in the procedures. In many areas, abolishing fees was quite a relief to citizens as well as the Government, since it saved the hassle of employing unnecessary clerical staff. 
However, viewing the EODB reforms as a panacea of all problems concomitant to the investment climate of Pakistan, is a wrong assumption. Countries like China and India who were able to attract huge amounts of FDI performed poorly in the EODB area. While Pakistan is still struggling for progress in areas such as contract enforcement, tax payments and protecting minority investors.
The state's policies are process centric and not people centric, said the tech entrepreneur Shahjahan Chaudhary in his talk. The indicators developed by the EODB are more of a 'one-size fits all' which fail to measure any specific bottlenecks faced by young businesses.
Access to land is a major issue due to massive speculation which makes properties in the city centers inaccessible for workplaces. High rise buildings should be incentivized in city centers and mixed land use should be prioritized to increase affordability. There has been an increasing trend of land hoarding in Pakistan since vacant land is not taxed which also makes land unavailable for businesses.
Access to capital should also be facilitated by encouraging banks on giving out more loans to SMEs. Government should make full use of PPPs in every sector to upgrade the inadequate infrastructure in cities. 
The present tax system which deals with the unequal tax treatment between different sectors encourages hoarding and discourages transactions. Although, the introduction of online payment modules has eased out the process of paying taxes, however, little attempts have been made to ensure equitable imposition of taxes between different sectors. 
Research and Development is another area where Pakistan needs to step up in order to boost its entrepreneurial ecosystem. Investment in the TVET industry should be prioritized to not only produce skilled labor but also to encourage new ideas. 
It is quite ironic to see that the state's policies aimed at improving the climate of investment in the country act as the very roadblocks to the success of its economy. There is a need of state intervention to introduce reforms at the deeper level and address the multisectoral barriers specific to small businesses under the EODB reforms. If the government pays attention to the growth of the SME sector with the aim of empowering new businesses and creating a rich entrepreneurial ecosystem, it can add to the sustainability of the national economy.